Concept Store CUB, 10 rue du Château d'Eau, 75010 Paris
open Monday to Saturday from 11 a.m. to 7:30 p.m. - Tel: 01 77 32 88 02
Metro: République (lines 3, 5, 8, 9 and 11), Jacques Bonsergent (line 5)
Quick overview of the Concept Store CUB (February 2020)
At Concept Store CUB, everyone is free to try on jeans and trousers, while benefiting from the advice of the creators. One can choose to have the trousers adjusted (often during the day) according to his morphology (tall men will gladly keep these jeans in length 38). Installed in the 10th arrondissement of Paris, a stone's throw from the Canal Saint-Martin and the Republic, always in search of novelty, daring and know-how, the Concept Store CUB gives pride of place to many brands (mostly French) offering products perfectly suited to the male universe.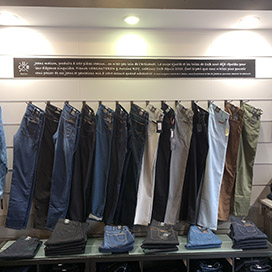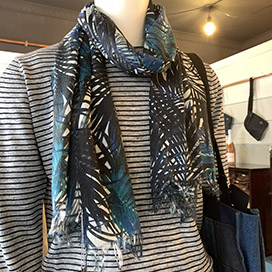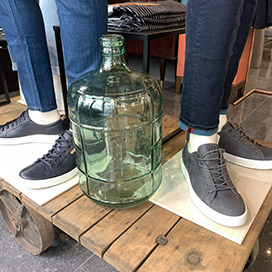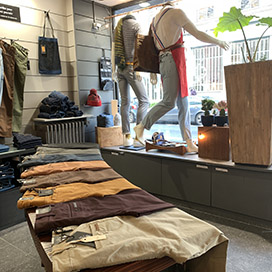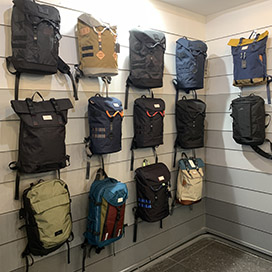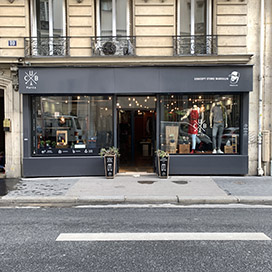 Services available at the Concept Store CUB
We are talking about giving a second life to favorite jeans (CUB or other), not just patching up the trousers with a coarse patch. A consumer who wants to repair his jeans (of all brands) can drop it off at the workshop and collect it within 48 hours.
A "tailor-made" service, for Franck and Antoine, is above all a fair leg length and the width of the jeans bottom in line with the client's wishes. You can also take advantage of this customization for jeans from other brands.
The brands present at the Concept Store CUB
ALASKAN MAKER (aprons and luggage)
TYCHE FLORA (cactus plants)
HARRIS WILSON (sportswear chic)
THE LAST REPLICANT (geeks t-shirts)
URBAN CROSS (cross fit T-shirts)
MINI MAXI (shoes)
BILLY BELT (accessoires et chaussettes)
DOUGHNUT (sacs à dos)
Monsieur CHARLI (foulards)
ANYTHING IS POSSIBLE (bijoux argent – denim)
BONNET BLANC (bonnets et écharpes)
Take advantage of the tax-free service at the Concept Store CUB.