Some of the press or web articles that made us very happy and that we share without moderation.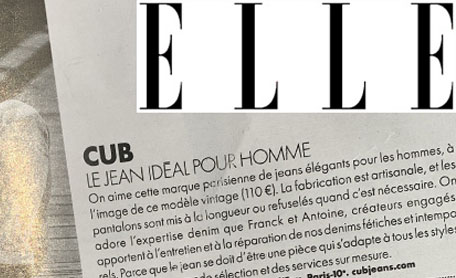 Le jeans idéal de l'homme (ELLE)
On aime cette marque parisienne de jeans élégants. À vous de découvrir le Concept Store CUB dans le Village Saint Martin.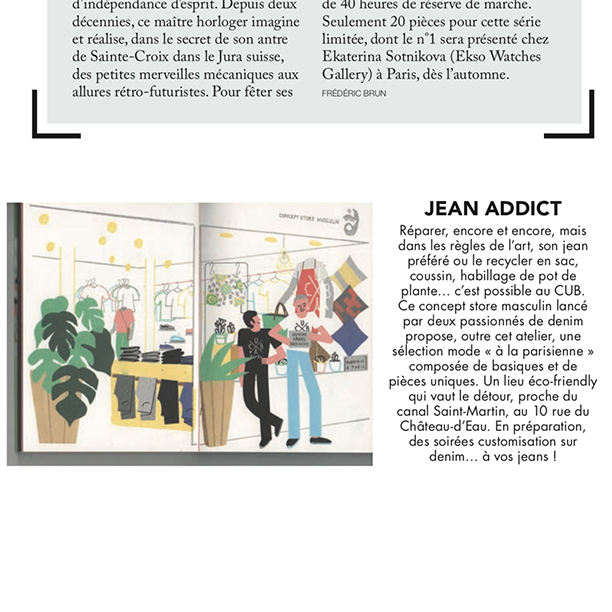 Jeans addict
Repairing your favorite jeans over and over again, but in the rules of the art, it's possible at the CUB store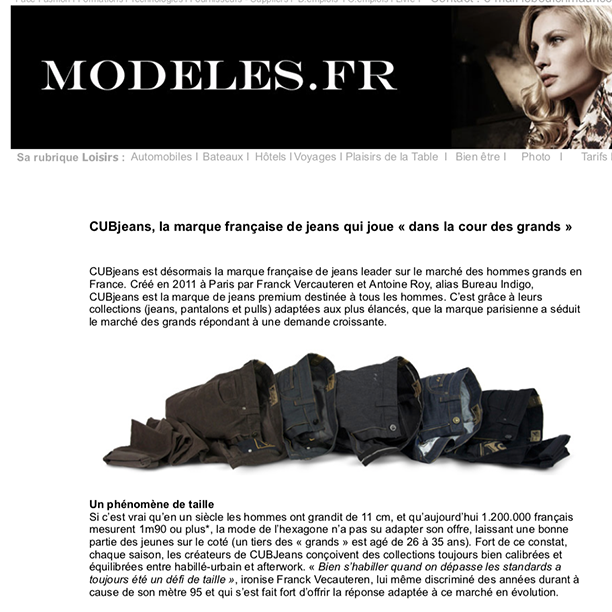 CUBjeans, the French brand that plays in the big league
Premium brands intended for all men. "Dressing well when you exceed standards has always been a major challenge"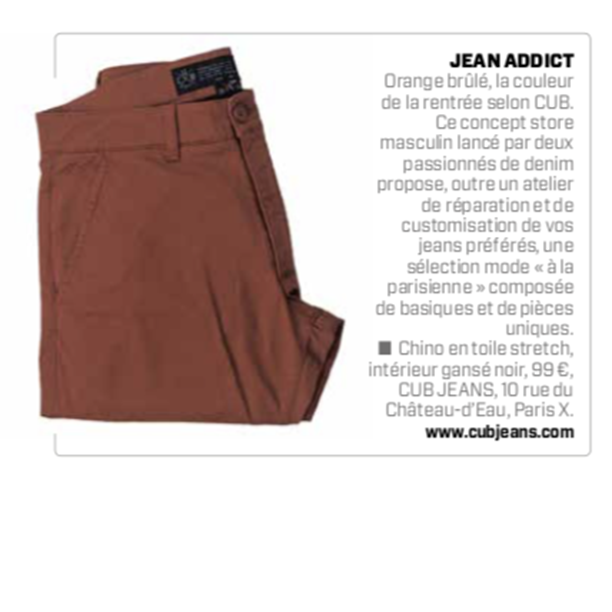 The color of the back to school
A "Parisian" fashion selection made up of basics and unique pieces.
Boutique 2 mode
this French brand prides itself on dressing men with style.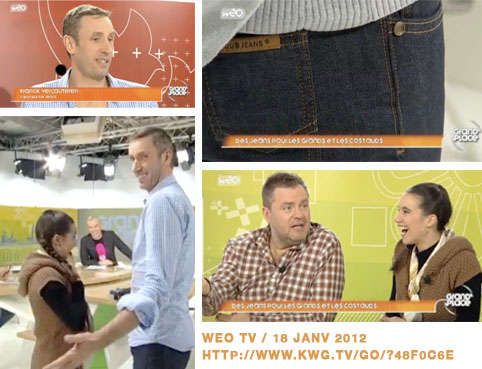 TV interview Franck Vercauteren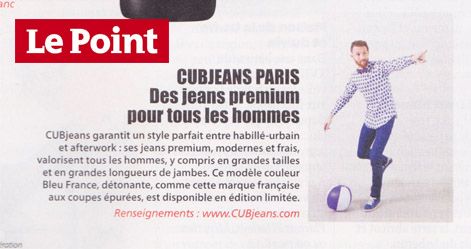 Le POINT : premium jeans for all men
Cubjeans, a perfect style between urban dress and afterwork.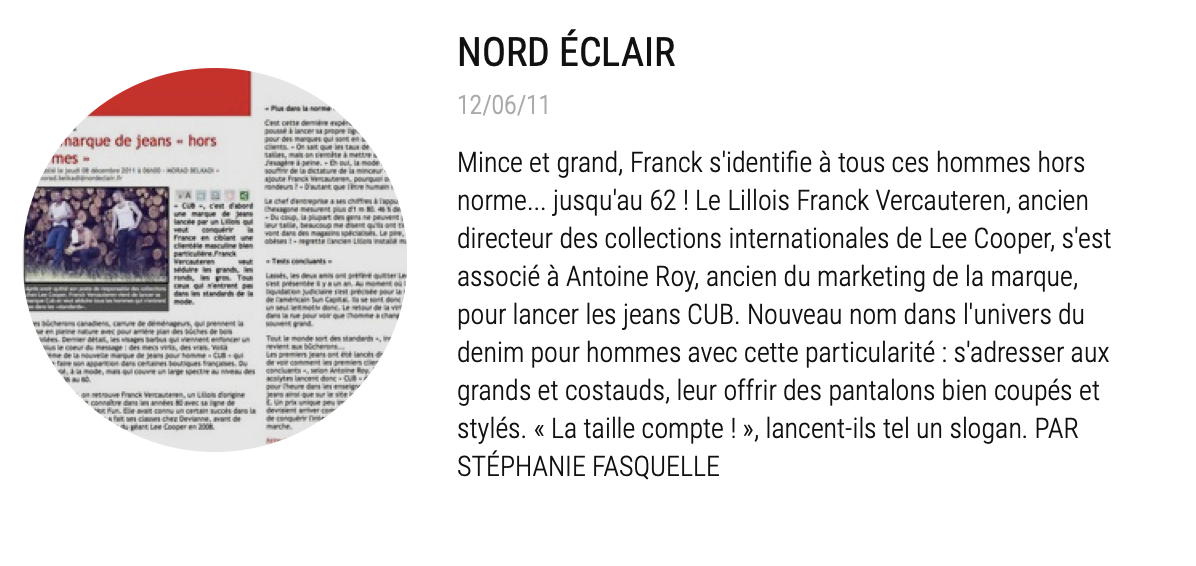 Nord Eclair
The Lille native Franck VERCAUTEREN has teamed up with Antoine ROY to launch CUB. New name in the world of denim for men with the particularity to also address tall and strong.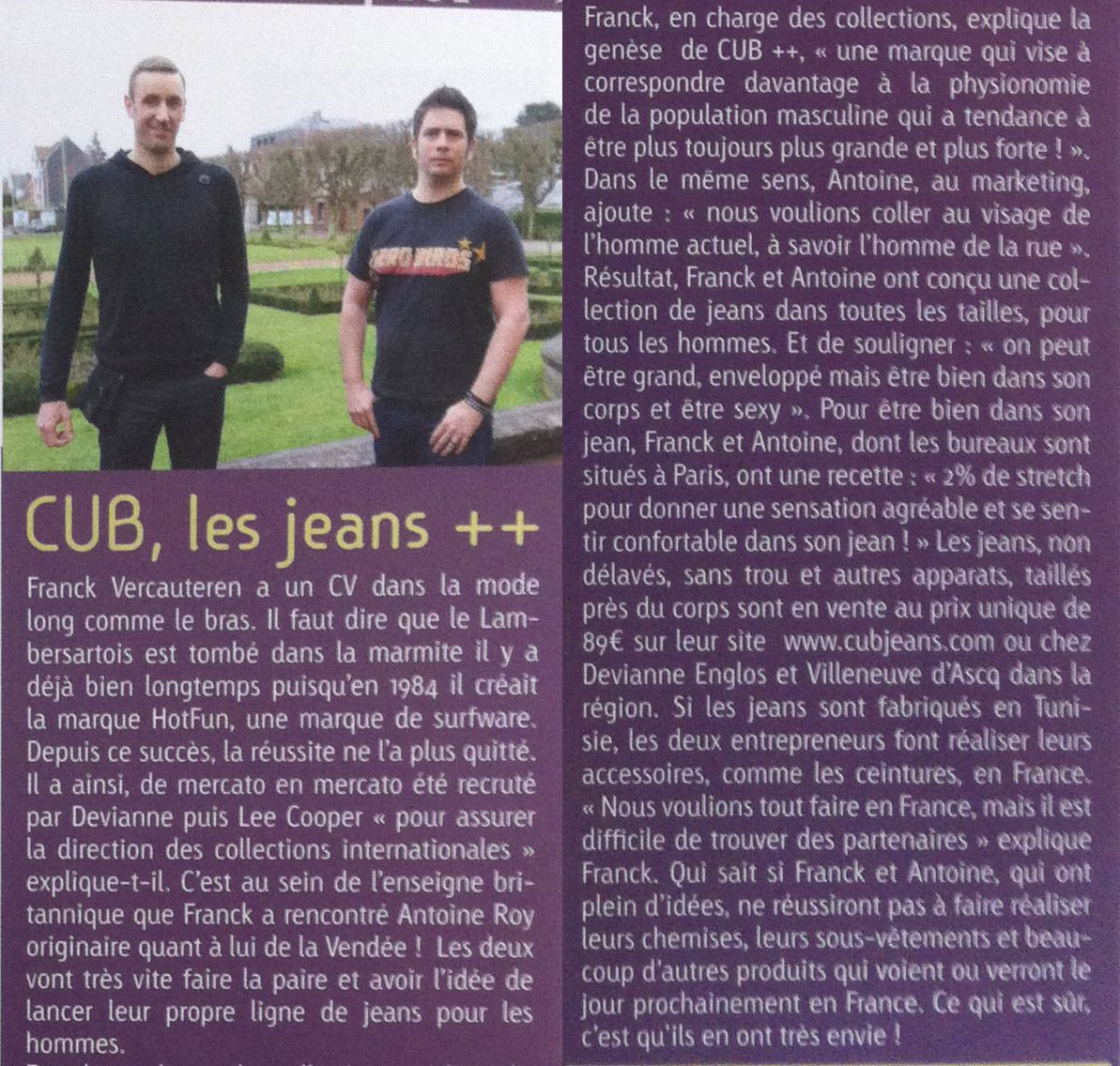 CUB jeans ++
a brand which aims to correspond more to the physiognomy of the male population which tends to be always taller and stronger ... (to) stick to the face of the current man, namely the man of the street"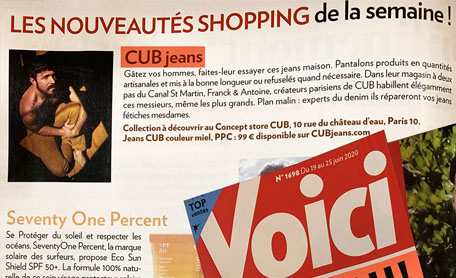 Gâtez vos hommes, faîtes leur essayer ces jeans maison (VOICI)
Franck & Antoine, créateurs parisiens de CUB habillent élégamment ces messieurs, même les plus grands.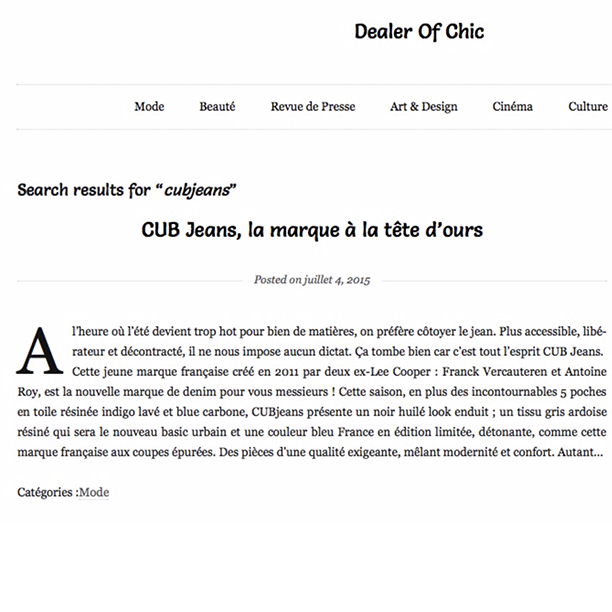 Jeans that are more accessible, liberating and relaxed
Detonating like this French brand with clean cuts. Parts of a demanding quality, combining modernity and comfort.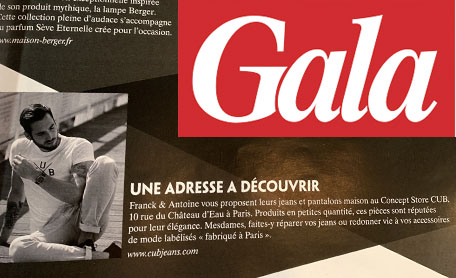 Une adresse à découvrir
Bon plan, faites-y réparer vos jeans fétiches ou donner une nouvelle vie d'accessoires de mode labélisés « fabriqué à Paris ».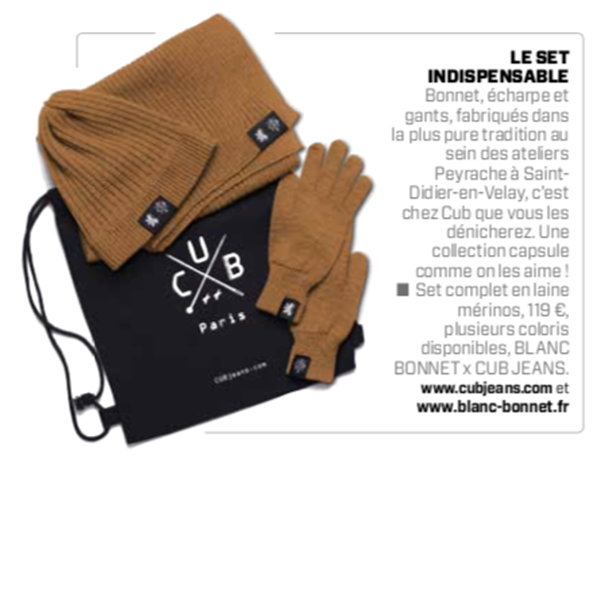 The essential set
Made in the purest tradition at Ateliers Peyrache (France). A capsule collection as we like it.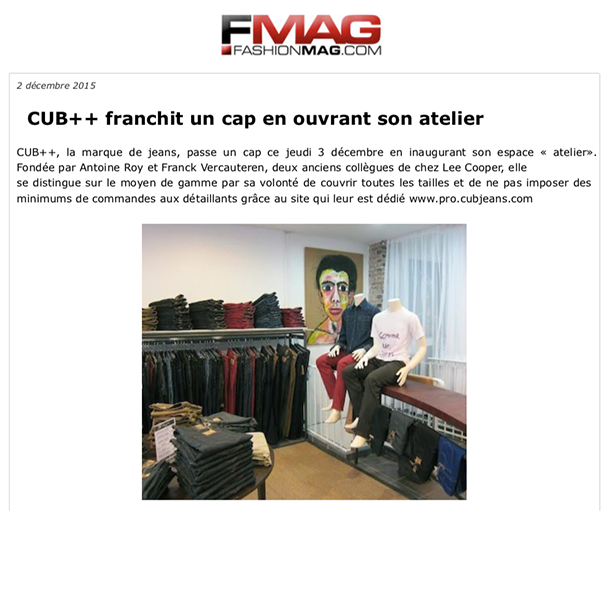 CUB reaches a milestone by opening its workshop
Founded by Antoine ROY and Franck VERCAUTEREN, two former colleagues of Lee Cooper, the brand stands out for its desire to cover all sizes without distinction.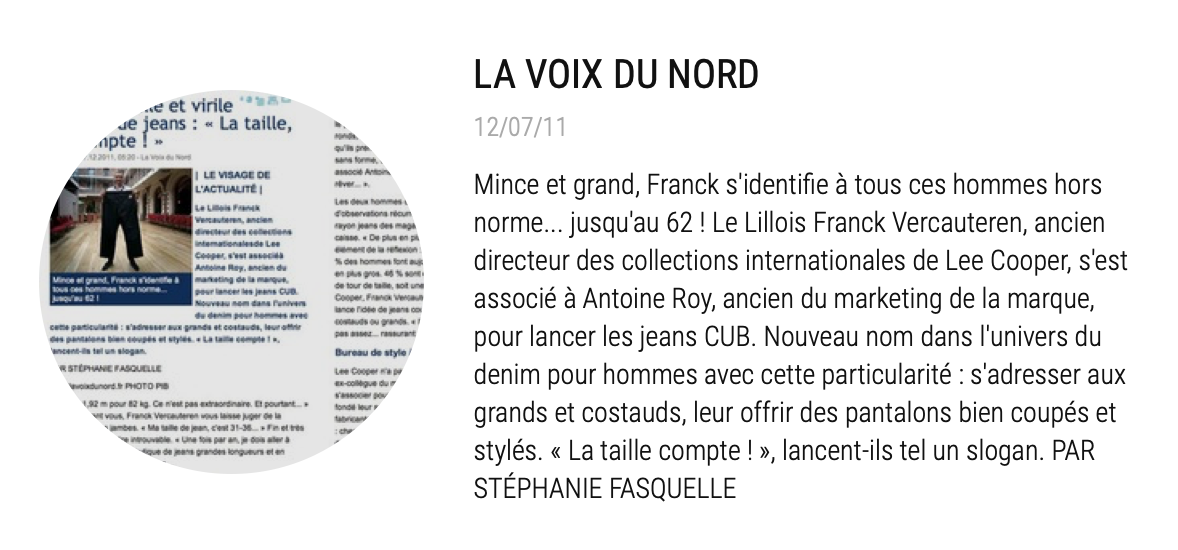 La Voix du Nord
Thin and tall, Franck VERCAUTEREN identifies with all these extraordinary men.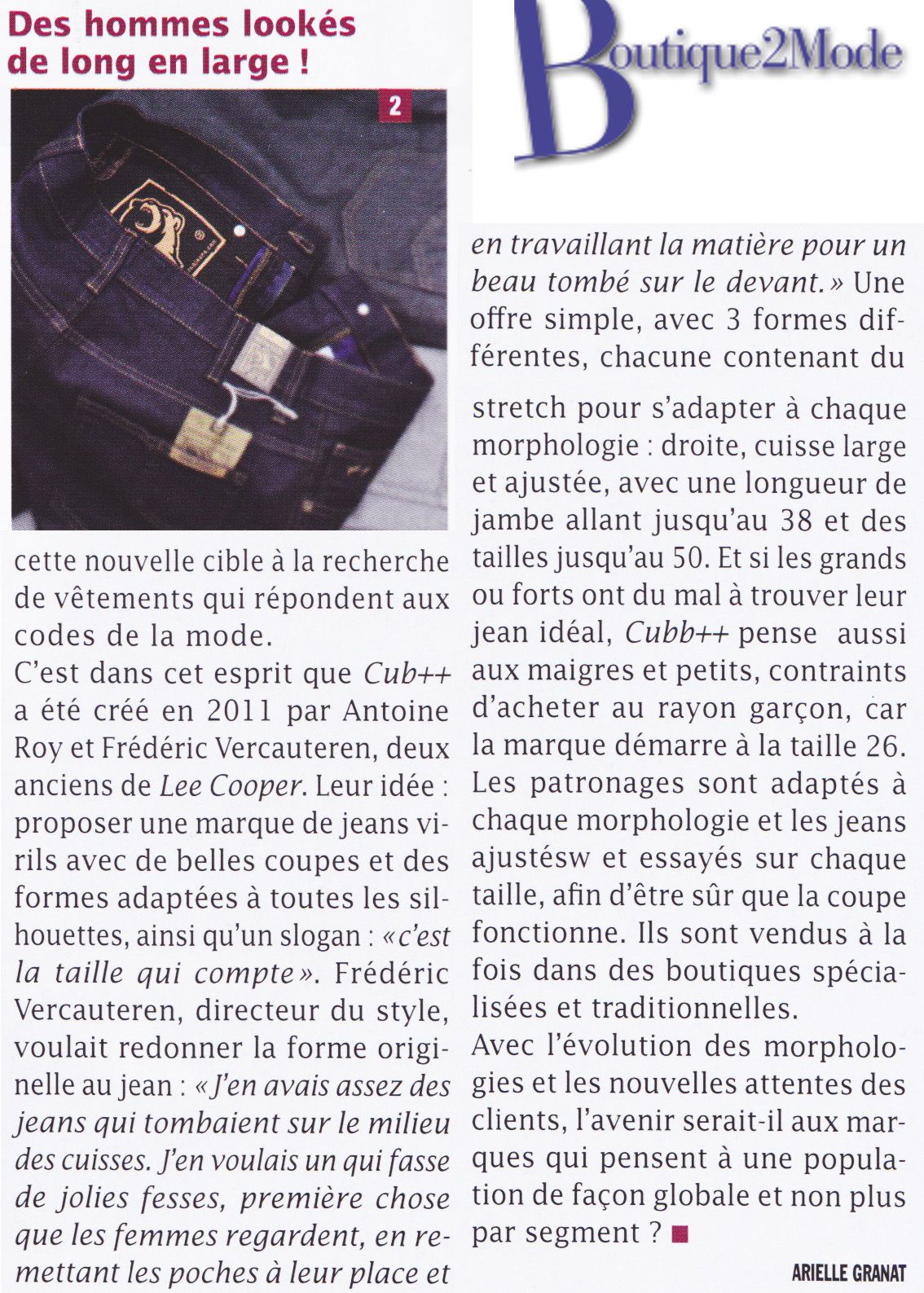 Men looked up and down
CUB ++ (...) a brand of manly jeans with beautiful cuts and shapes adapted to all silhouettes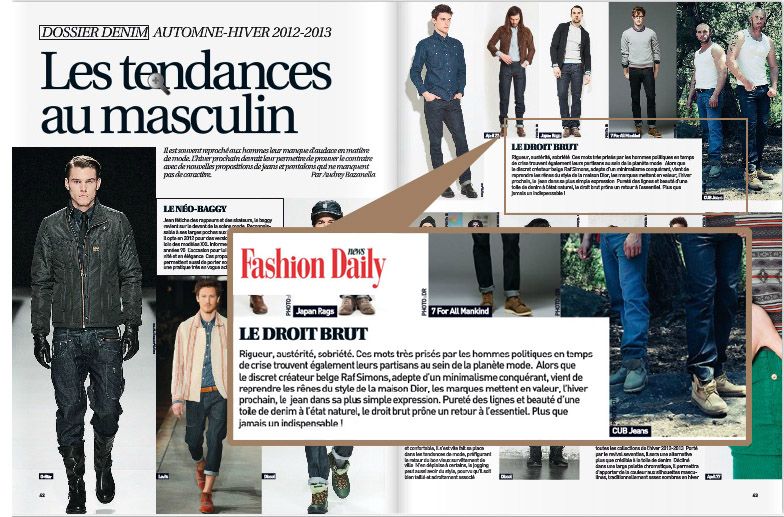 fashion daily news
Jeans in their simplest form. Purity of lines and beauty of a denim fabric in its natural state, raw law advocates a return to basics. More essential than ever